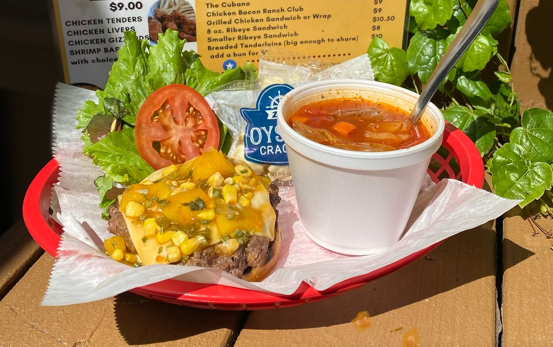 Curve Inn  
3219 S. Sixth St., Road B
217-529-5806

HOURS: Monday-Thursday 11am-2pm and 5-9pm, Friday and Saturday 11am-9pm, Sunday 11am-7pm

Spicy Hawaiian Burger
A ½ lb. burger, cooked to your liking, with a pineapple sauce glaze, topped with pepper jack cheese and house-made corn-mango salsa, and served with your choice of a side for $8. $2 pints of Coors Light.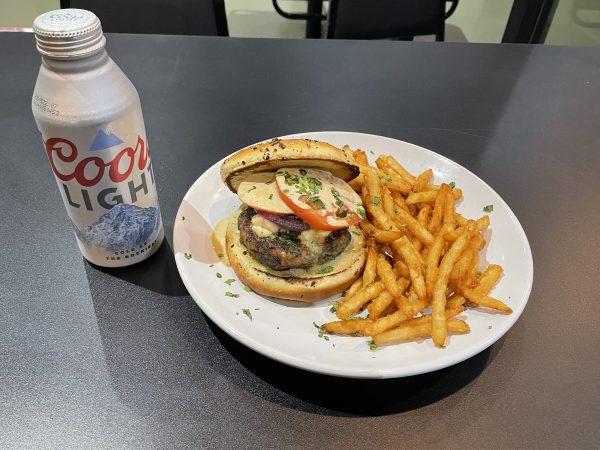 Replay Lounge
217 S. Fifth St., Springfield
217-670-2761
Hours: Tue. 11am-1am, Wed. 11am-9pm, Thu.-Sat. 11am–1am, Sun. 1-10pm
Jerk Chicken Burger
A freshly ground chicken burger that's marinated in our special jerk sauce, topped with feta cheese, fresh lettuce, tomato and onion, then drizzled with lime and cilantro aioli. All served up on a toasted brioche bun with a side of seasoned fries.  Don't forget to add an ice-cold can of Coors Light for only $2 more!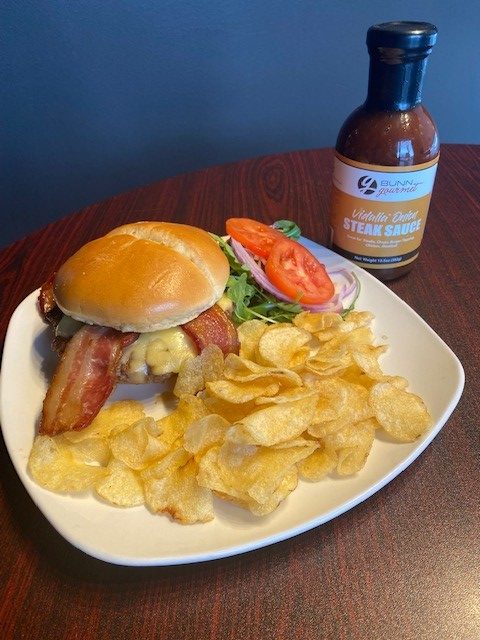 Pease's at BUNN Gourmet        
2476 Plaza Drive
217-793-1840
Kitchen hours: Mon.-Thu. 8am-6pm, Fri. and Sat. 8am-7pm.
BUNN Gourmet Steakburger
Steakburger topped with candied bacon, smoked Gouda and Vidalia onion steak sauce and served with a side of fresh-made chips.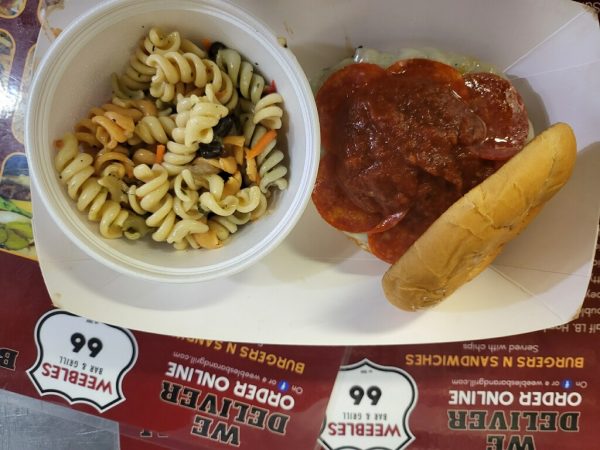 Weebles Bar & Grill    
4136 N. Peoria Road
217-528-3337
Serving hours: Monday-Thursday 11am-3pm and 5-9pm, Friday-Sunday 11am -9pm
Pizza Burger
A ½ lb. burger topped with mozzarella cheese, pepperoni and pizza sauce. Served with a side of pasta salad for a cool summer treat.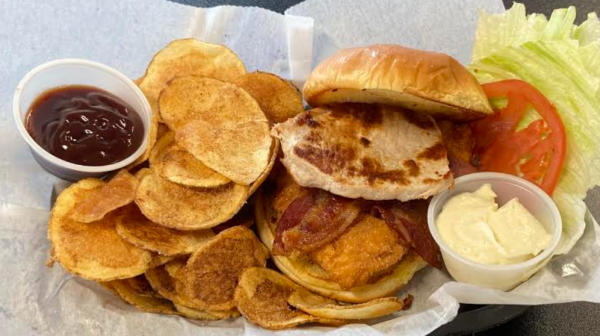 Silver Sevens Gaming Pub & Parlor    
3217 Lake Plaza Drive
217-585-0460
Kitchen hours: Sunday-Thursday 11am-9pm, Friday -Saturday 11am-11pm
3 Little Pigs
Two slices of bacon tucked between a grilled pork chop and our fabulous breaded pork tenderloin, with tomato and lettuce, and topped with your choice of mayo or barbecue sauce.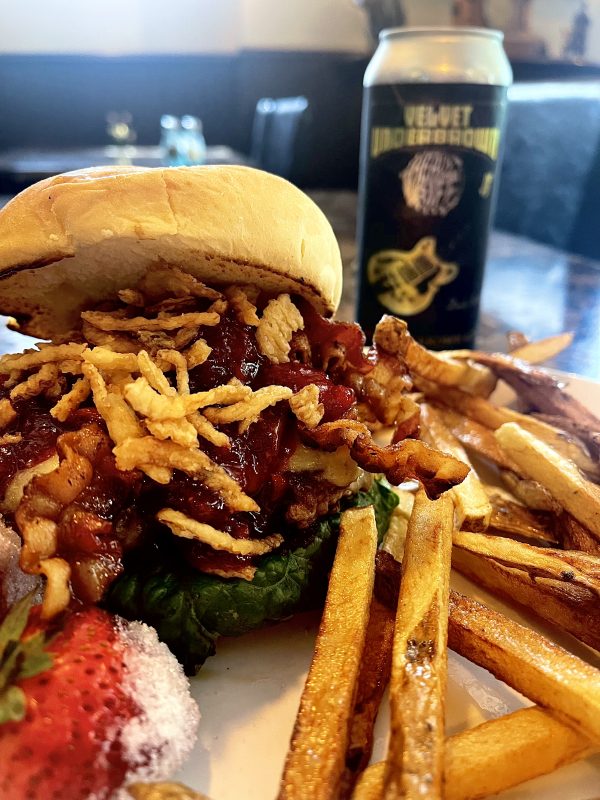 Springfield Carriage Co.      
724 E Edwards
Springfield, Illinois
217-572-1457
HOURS: Sunday-Monday 8am-2pm, Tuesday-Thursday 8am-8pm, Friday-Saturday 8am-9pm
Zingy Zeller
A 6 oz. burger on a bed of romaine lettuce, topped with smoked cheddar, candied bacon, homemade strawberry habanero jam and crispy onion straws.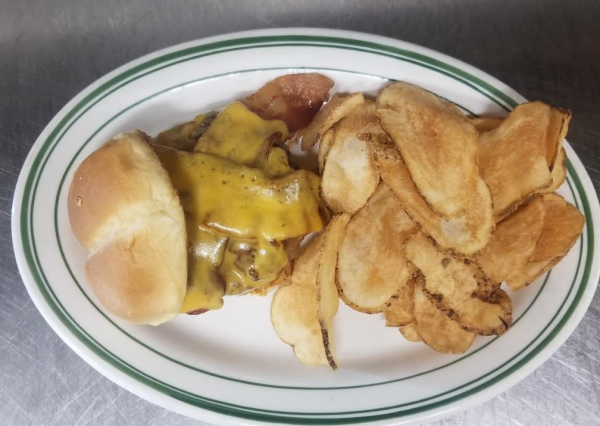 The Barrel Head    
1577 W. Wabash Ave.
217-787-2102
Serving hours: Open for lunch! Mon-Fri 11am-2pm and 4pm-9pm; Sat and Sun 11am-10pm
Dine-in, carry out or walk-up window.
Barrel Head Classic Chef's Pride
Bacon and cheddar-stuffed burger topped with more bacon and cheddar.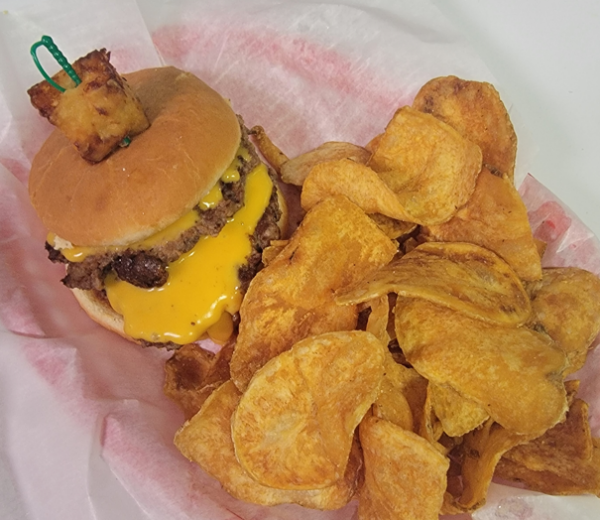 Burger Bar and Back Door Lounge
 
2765 S. Sixth St.
217-528-9030
Hours: Tue.-Thu. 11am-10pm, Fri. and Sat. 11am-11pm, Sun. and Mon., 11am-8pm
Ooey Gooey Cheese Whiz Burger
A double smash burger smothered with rich melted Cheez Whiz, topped with a garlic cheese curd and served on a toasted bun along with our house-made chips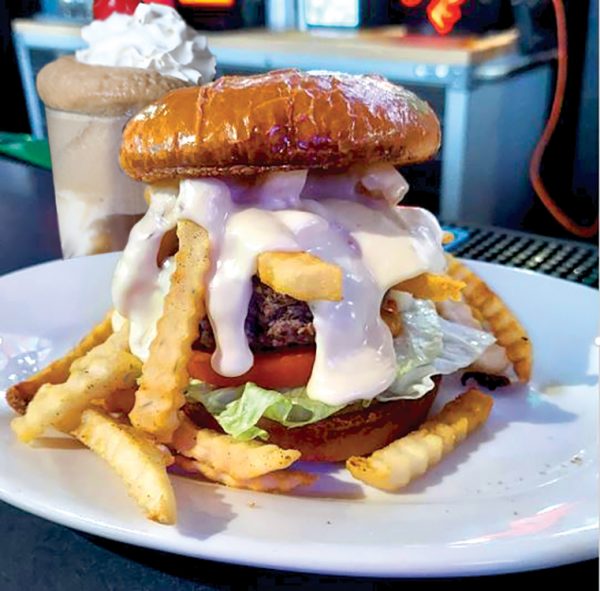 Main Gate Bar & Grill    
2143 N. 11th St. (across from Illinois State Fair main gate)
217-528-8940
HOURS: Open daily. 11am-Late Night
The Ultimate Burger Shoe
A bacon-infused ½ lb. burger with all the toppings, fries and cheese sauce.  Pickup and dine in available.  Happy Hour 3-6pm M-F, enjoy a Coors Light for $1.50!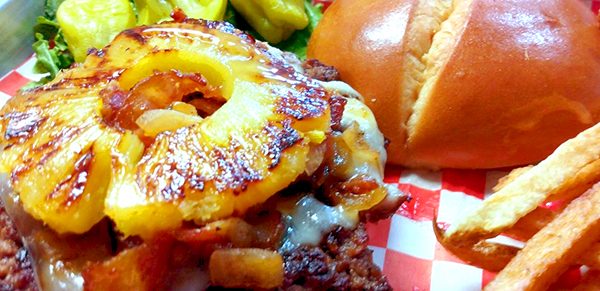 Trade Winds Pub and Eatery    
1700 Recreation Drive
217-679-3482
Hours: Mon.-Sat. 11am-8pm
Hawaiian Burger
A 1/3 lb. fresh ground beef patty with melted mozzarella cheese and a spicy onion/bacon jam, all topped with a fresh roasted pineapple ring and served on a toasted brioche bun.  Served with hand-cut fries on the side.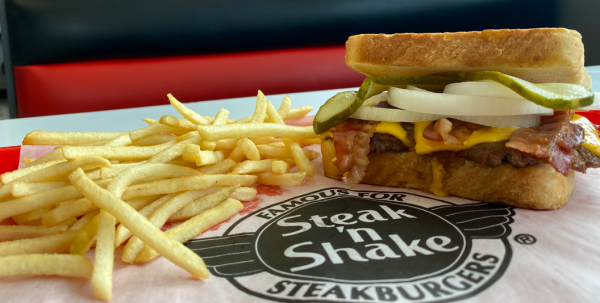 Steak 'n Shake    
Hours may vary, please call the location for more details.
1580 Wabash Ave., Springfield
Phone: 217-787-0392
Hours: 7 days a week – 7am–11pm
3184 S. Dirksen Pkwy., Springfield
Phone: 217-529-5823
Hours: 7 days a week – 10am–9pm
2465 N. Dirksen Pkwy., Springfield
Phone: 217-492-5925
Hours: 7 days a week – 10am–11pm
4211 Conestoga Dr., Springfield
Phone: 217-698-9439
Hours: 7 days a week – 10am–9pm
The All-American Melt
Double Steakburger topped with two slices of American cheese, crispy bacon and loaded up with tons of fresh toppings. All stuffed between two slices of grilled Texas toast. Enjoy a complimentary side of fries, and don't forget to add a drink!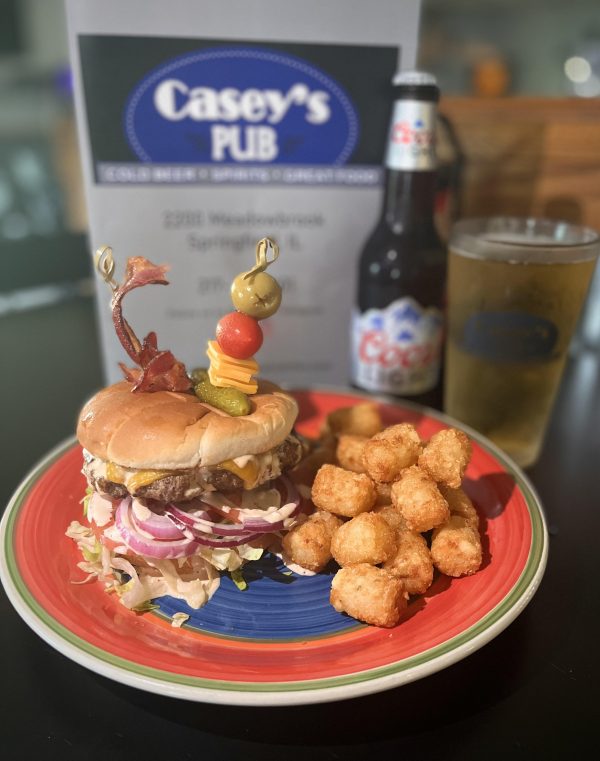 Casey's Pub    
2200 Meadowbrook Road
217-241-7101
Available: Tue.-Sat., 11am-9pm, excluding after 4pm on Thursdays.
Bloody Mary Burger
Hand-patted burger with melted cheddar, lettuce, tomato and onion, then drizzled with our bloody mary mayo. It's topped with a bacon and bloody mary skewer and served with tots. Enjoy a cold Coors Light draft for $1.50 or bottle for $3 with your burger!