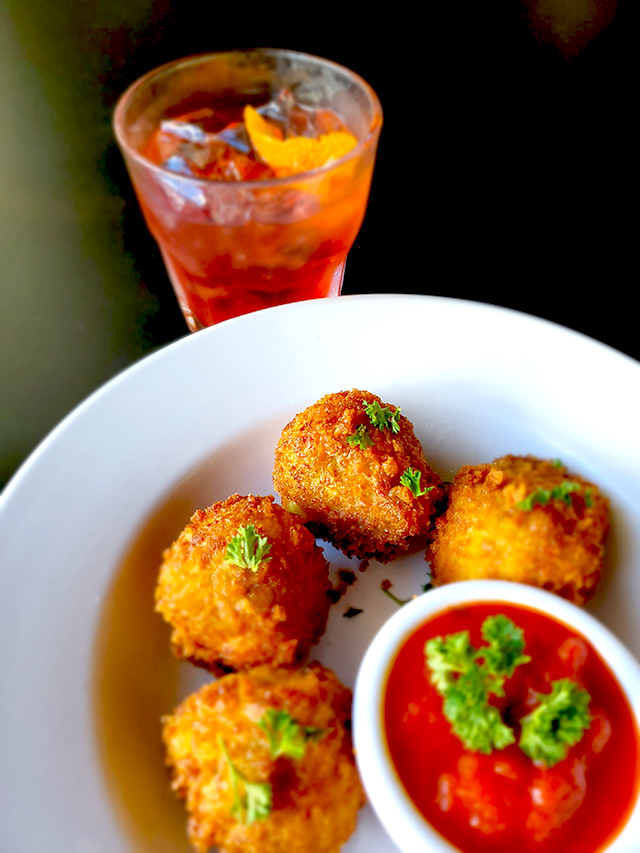 Arlington's
(217) 679-6235
210 Broadway, Springfield, IL

HOURS:
Tues: 11am-2pm and 4pm-9pm
Wed-Fri: 11am-2pm and 4pm-11pm
Sat: 11am-11pm
Closed Sun & Mon
Sicilian Arancini
Sicilian arancini stuffed with fresh mozzarella and pesto then served with Italian sausage Bolognese or zesty Sicilian marinara. Try starting with a delicious aperitivo, Hendrick's Negroni, for an extra $5.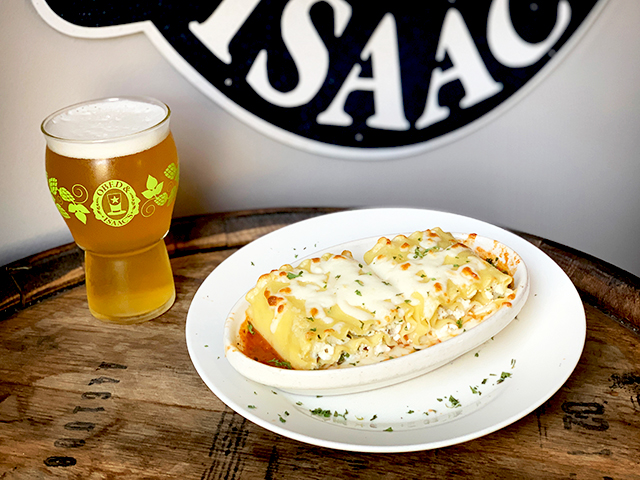 Obed & Isaac's Microbrewery & Eatery
(217) 670-0627
500 S 6th St, Springfield, IL

HOURS:
Open 11:00AM-11:30PM Daily
5 Cheese Lasagna Roll-ups: Mozzarella, provolone, Muenster, ricotta and Parmesan cheeses rolled up a in lasagna strip and served on top of our homemade marinara.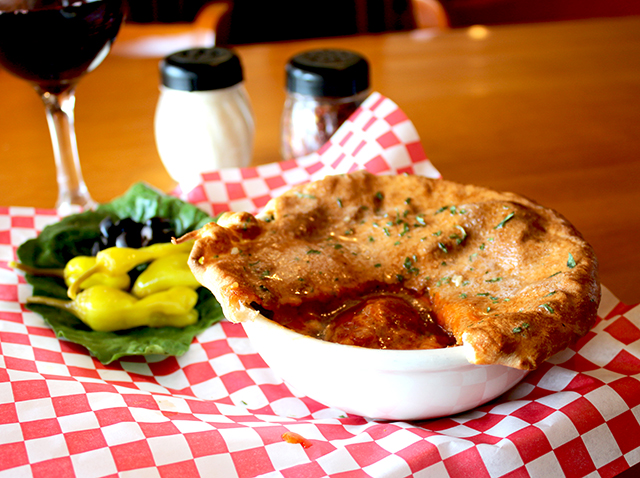 Mario's Italian Restaurant & Pizzeria
(217) 523-5211
3073 E. Clearlake , Springfield, IL
HOURS:
Mon-Fri: 11am-10pm
Sat: 4pm-10pm
Sun: 4pm-9pm
Mario's Stuffed Meatball Pot Pie!: Mario's meatballs with marinara sauce stuffed into a cheesy bowl, topped with our famous dough and baked to a golden brown, then basted with garlic butter.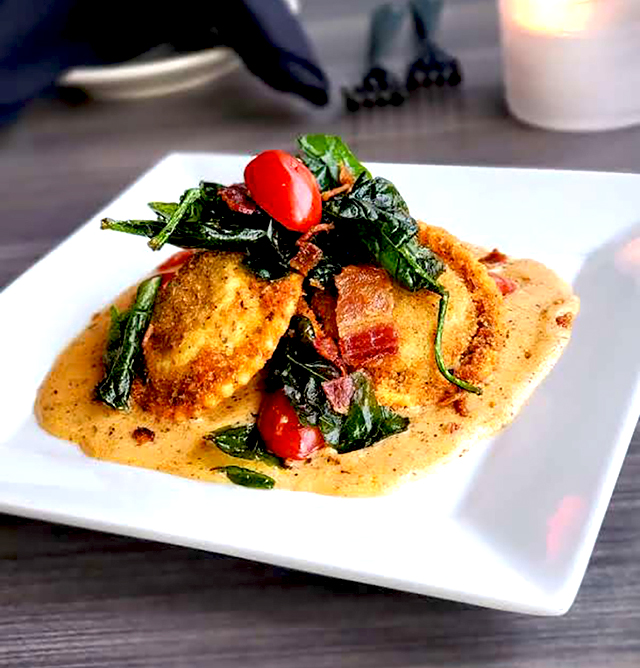 Bella Milano
(217) 547-0011
4525 Wabash Ave. Springfield, IL 
Hours:
Sun-Thur: 11am-9pm
Fri-Sat: 11am-10pm
Ravioli Sophia: Three hand-breaded and fried cheese ravioli with Cajun cream sauce, topped with flash-fried spinach and bacon crumbles, then garnished with cherry tomatoes.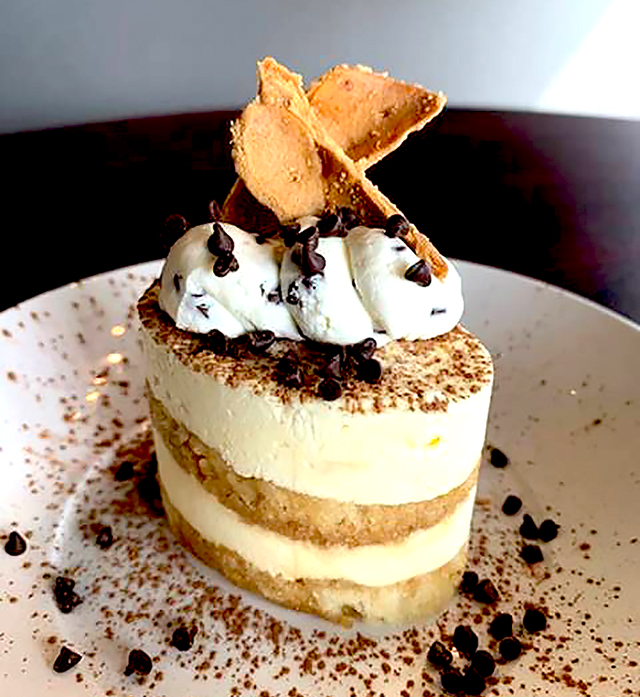 Pease's at BUNN Gourmet
(217) 793-1840
2941 Plaza Drive Springfield, IL


HOURS:
Mon-Thu: 7am-9pm
Fri-Sat: 7am-10pm
Sun: 10am-5pm

Tiramisu Cake topped with Cannoli Cream: Layers of vanilla cake soaked with our espresso syrup, with layers of mascarpone filling and topped with our cannoli chip cream and cannoli shell pieces.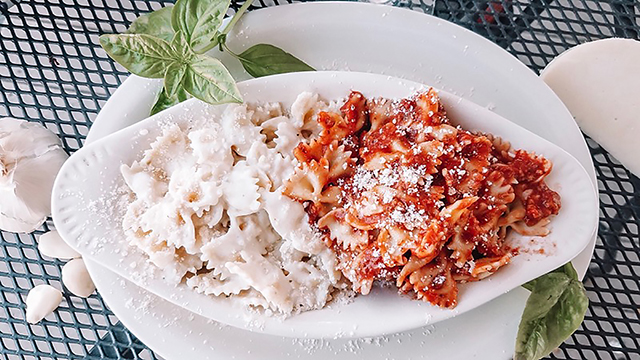 Razzo's Family Pizzeria
(217)498-9565​
129 South John Street, Rochester, IL


HOURS:
Sun-Sat: 4pm-10pm

Bow-Tie Pasta Amore: It's the best of both worlds! Bow-tie pasta served with Razzo's made-from-scratch creamy Alfredo and our famous, house-made traditional meat sauce. Served with a garlic breadstick.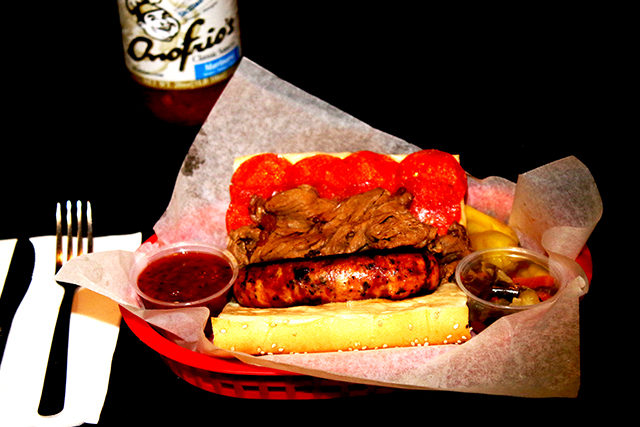 Track Shack
(217) 522-0444
233 E Laurel St, Springfield, IL


HOURS:
Mon-Wed: 11am-2pm
Thu-Fri 11am-9pm

New Yorker: The Ultimate Italian Sub. Homemade Italian sausage, homemade Italian beef, pepperoni and provolone cheese, smothered with Onofrio's meat sauce on Italian bread. Come hungry! No vegetarians please.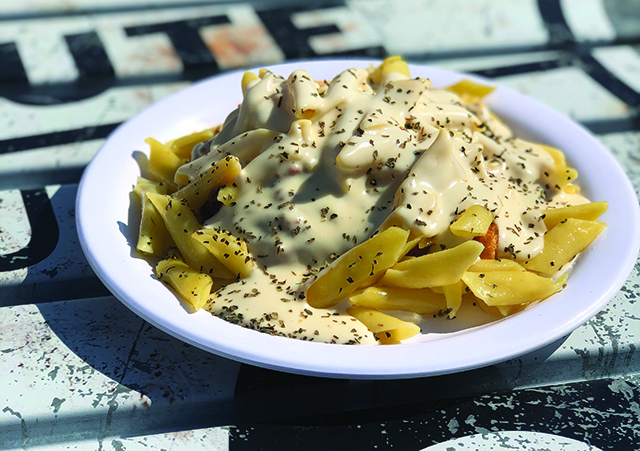 Route 66 Motorheads Bar, Grill & Museum
(217) 679-7323
600 Toronto Rd, Springfield, IL


HOURS:
Mon-Wed: 7am-11pm
Thur: 7am-11pm
Fri-Sat: 7am-1am
Sun: 7am-10pm
217 Maserati Pasta Shoe: Garlic bread topped with an Italian meat sauce, piled high with a helping of penne pasta then smothered in our homemade Alfredo sauce. It's our version of an Italian style pony shoe.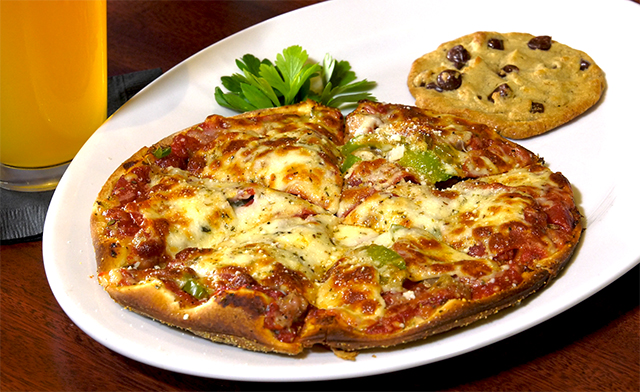 Rosati's Pizza
(217) 679-1522
2936 South 6th S. Springfield, IL
HOURS:
Sun-Thurs 10:30am-9pm
Fri-Sat 10:30am-10pm
The Springfield Classic: A 7" thin crust pizza with the most popular ingredients we sell in Springfield – juicy Italian sausage, pepperoni and hand-cut mushrooms, onions and green peppers.