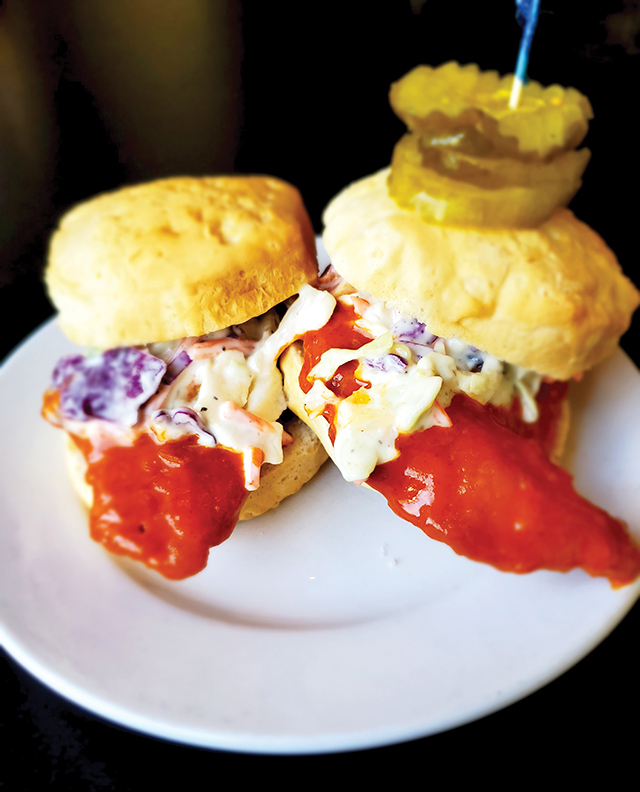 Arlington's
(217) 679-6235
210 Broadway, Springfield, IL

HOURS:
Tues: 11am-2pm and 4pm-9pm
Wed-Fri: 11am-2pm and 4pm-11pm
Sat: 11am-11pm
Closed Sun & Mon
Mother Clucker
Nashville hot fried chicken sliders topped with homemade creamy coleslaw and pickles on cheddar/garlic biscuits.  Served with a side of peppedew-honey butter.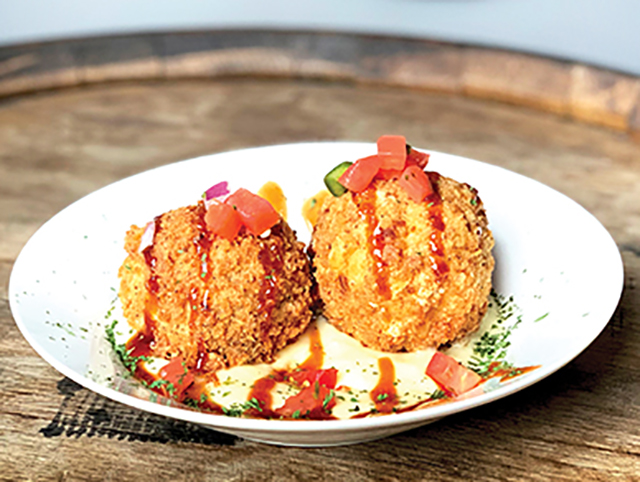 Obed & Isaac's Microbrewery & Eatery
(217) 670-0627
500 S 6th St, Springfield, IL
HOURS:
Open 11:00AM-11:30PM Daily
Pulled Pork Mac 'n' Cheese Bites
House-smoked pulled pork and mac 'n' cheese breaded into large bites, drizzled with our whiskey glaze BBQ sauce and topped with pico de gallo.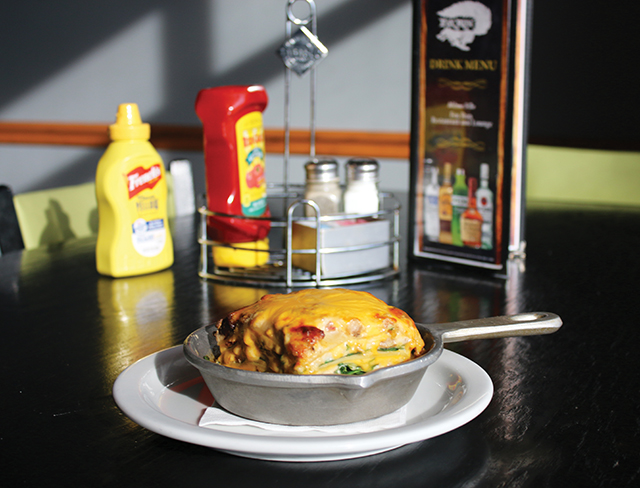 Fox Run Restaurant & Lounge
(217) 679-7249
1130 Legacy Pointe Dr., Springfield IL
HOURS:
Mon-Sun: 11am-9pm
Soul Food Lasagna
Tender pasta layered with fresh spinach, smoky pulled pork, hearty homemade gravy and melted sharp cheddar cheese.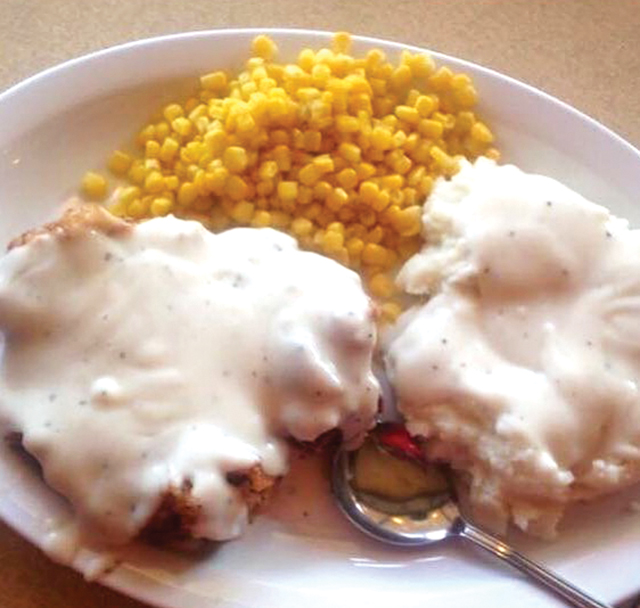 Keefner's
(217) 546-1941
1941 W. Iles Ave., Springfield, IL
Hours:
Mon-Fri: 11AM–8PM
Sat: 8AM–2PM
Sun: 8AM–1PM
Country-Fried Steak
Seasoned country-fried steak smothered in white pepper gravy and served with real, creamy mashed potatoes and buttered corn.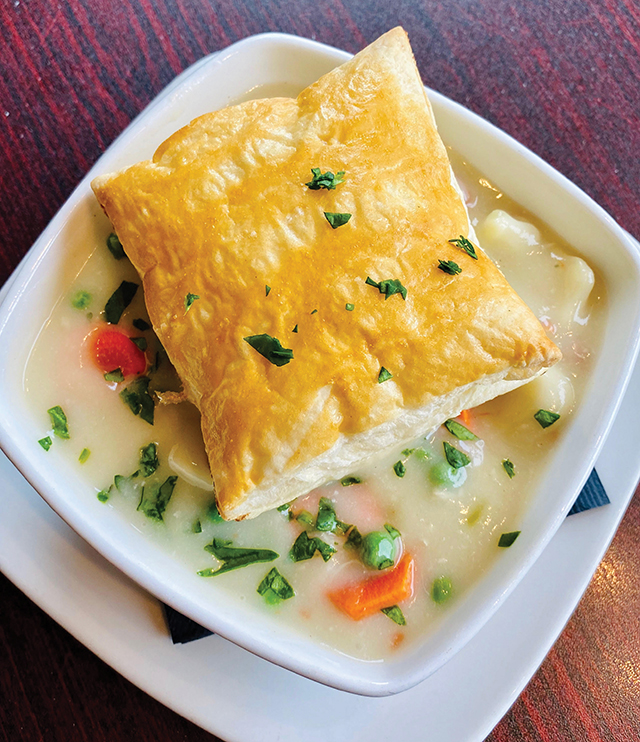 Pease's at BUNN Gourmet
(217) 793-1840
2941 Plaza Drive Springfield, IL

HOURS:
Mon-Thu: 7am-9pm
Fri-Sat: 7am-10pm
Sun: 10am-5pm
Open-Face Chicken Potpie
Made-from-scratch traditional chicken potpie served open-faced with freshly baked puff pastry.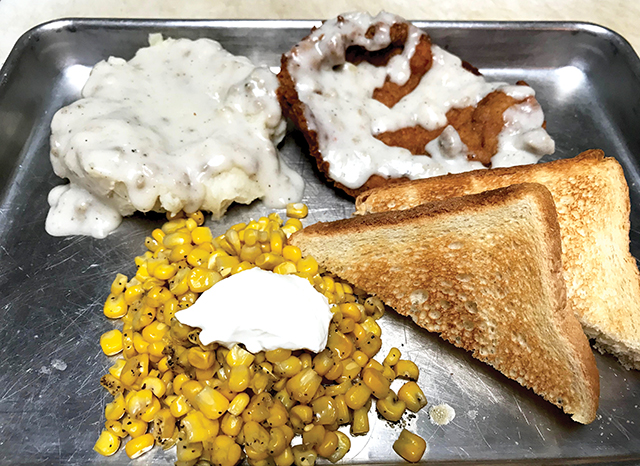 Trade Winds Pub & Eatery
(217)679-5482
1700 Recreation Dr., Springfield, IL
HOURS:
Mon-Thurs: 11AM–11PM
Fri-Sat: 11AM–12AM
Sunday 11AM–6PM
Fried Pork Chop
Warm up with our hand-breaded and fried pork chop, mashed potatoes and corn, served with milk gravy!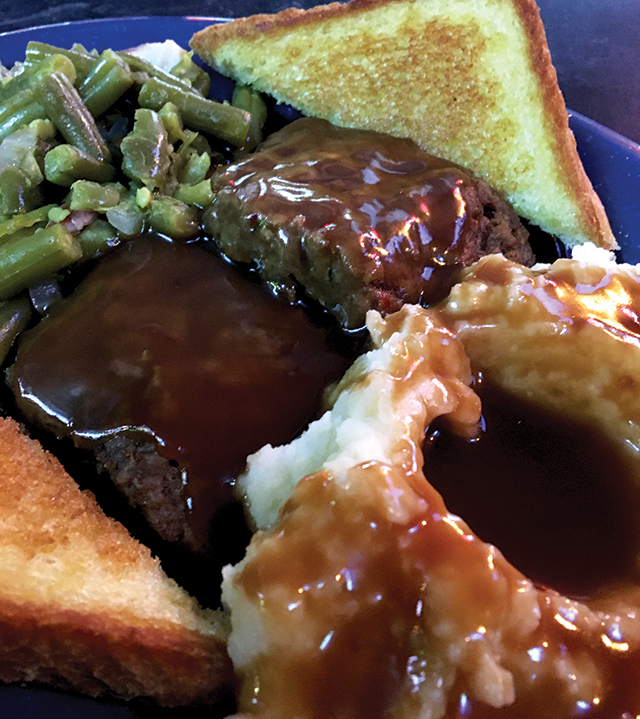 Weebles Bar & Grill
(217)   528-3337
4136 N. Peoria Rd., Springfield, IL
HOURS SERVING COMFORT FOOD
Mon-Thu: 11am-3pm, 5pm-9pm
Fri. – Sun: 11am-9pm
Momma's Meatloaf
This most amazing meatloaf is baked to perfection, topped with gravy and served with a side of mashed potatoes and gravy, green beans with bacon and Texas toast.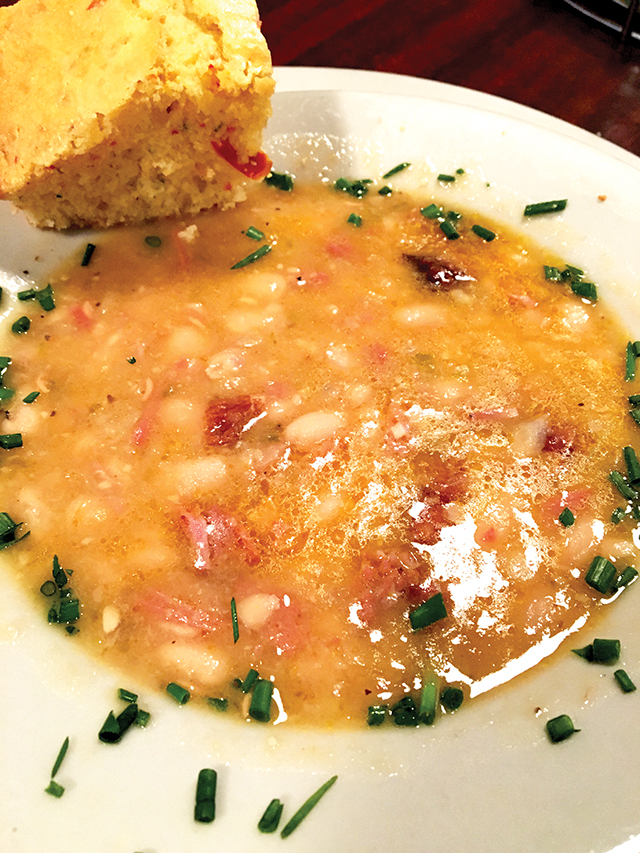 Boones Saloon
(217) 679-3752
301 W. Edwards St., Springfield, IL
HOURS:
Mon-Sat: 11AM–1AM
Sun: 8AM–11PM
Old Fashioned Ham and Bean Soup
This hearty ham and bean soup is chock-full of tender ham and white beans and served with homemade jalapeno cornbread. A perfect fall meal.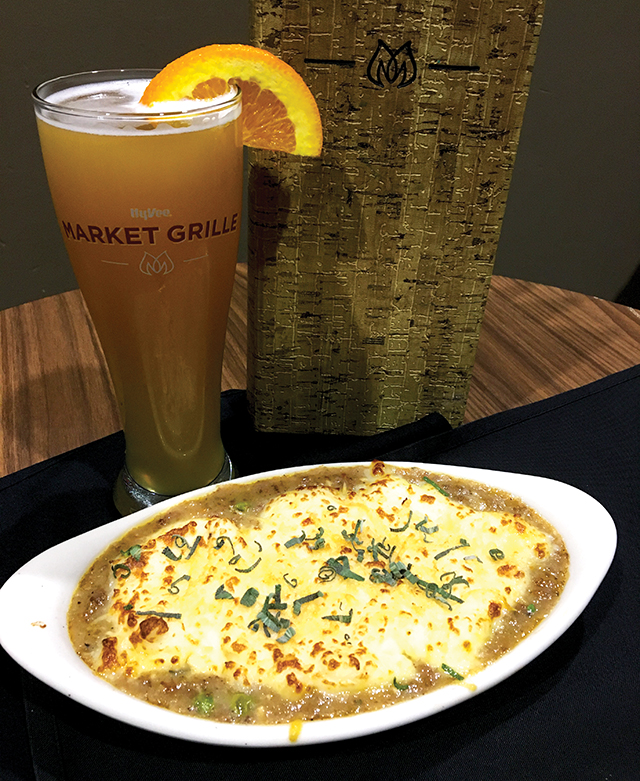 Hy-Vee Market Grille
(217) 726-1011
2115 S. MacArthur Blvd., Springfield, IL
HOURS:
Mon-Sun: 7am-10pm
Once in a Blue Moon Shepherd's Pie
We've taken the traditional shepherd's pie up a notch! Our pie is filled with carrots, peas, garlic and minced ground beef, cooked in an aromatic gravy of sage and Blue Moon Belgian White wheat ale and topped with a layer of sour cream and parmesan mashed potatoes, then baked to perfection! This hearty dish will not disappoint!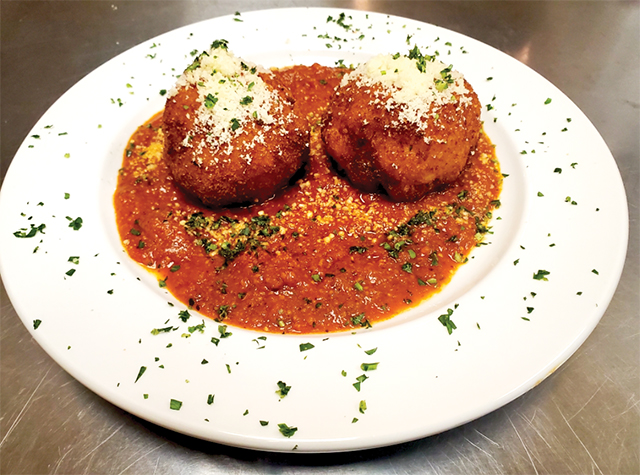 Great House BBQ
(217) 572-1744
4233 Wabash Ave., Springfield, IL
HOURS:
Mon-Sat: 4:30pm-9pm
Sun: CLOSED
Fried Mac 'n' Cheese Balls
Our mac 'n' cheese balls are everything you remember about this childhood favorite with a wonderful twist! We use a secret blend of spices and several different cheeses for an ooey-gooey middle that melts in your mouth and outstanding crunch that's sure to make you come back for more!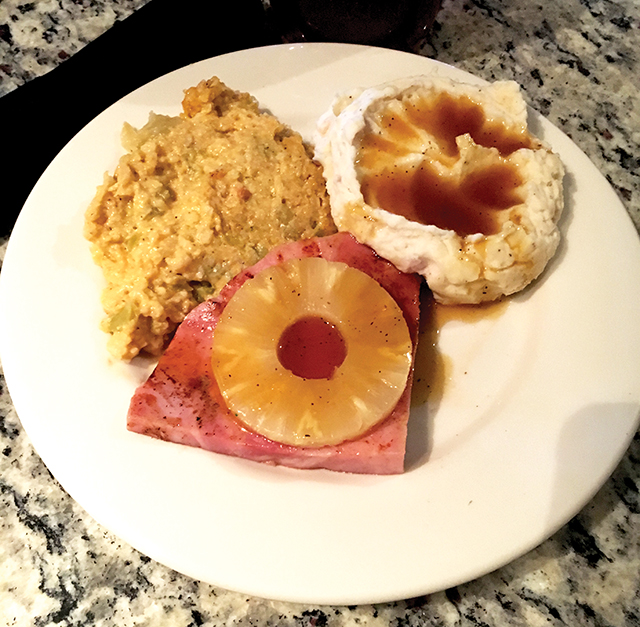 Springfield Carriage Co.
(217) 572-1457
724 E. Edwards St., Springfield, IL
HOURS:
Mon-Thurs: 8AM–8PM
Fri-Sat: 7AM–9PM
Sun: 7AM–2PM
A Holiday Meal
Baked ham with homemade, cream cheese mashed potatoes and sweet ham gravy, served with a side of homemade broccoli-cheese casserole.  This meal is our holiday delight. From our table to your stomach. Happy Holidays.