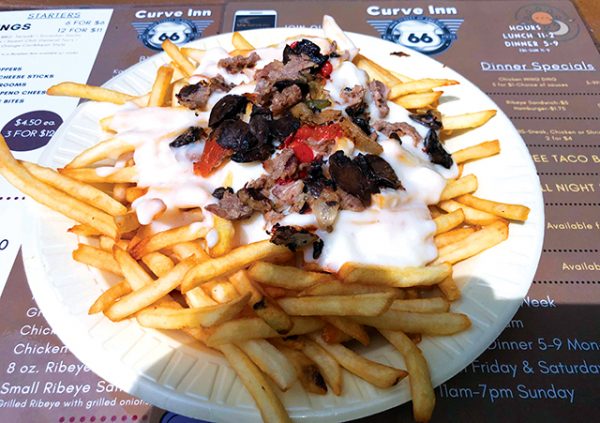 Curve Inn  
3219 S. Sixth St., Road B
217-529-5806

HOURS: Monday-Thursday 11am-2pm and 5-9pm, Friday and Saturday 11am-9pm, Sunday 11am-7pm

Philly Cheese Steak Pony Shoe
One-half pound seasoned Humphrey's burger topped with seasoned and sauteed mushrooms, onions, peppers and shredded ribeye slices, smothered in our white Monterey cheese sauce and fries. Every burger is cooked to order
Gyro Stop
2907 S. MacArthur Blvd.
217- 698-6463
HOURS: Monday-Friday 11am-8pm, Saturday 11am-7pm
2345 W. Monroe St.
217- 546-3442
HOURS: Monday-Friday 11am-8 pm. Closed Saturday and Sunday.
Kid's Gyro Horseshoe
A mini-sized gyro shoe is served topped with fries and cheese sauce, then covered with our tzatziki sauce, tomatoes and onions.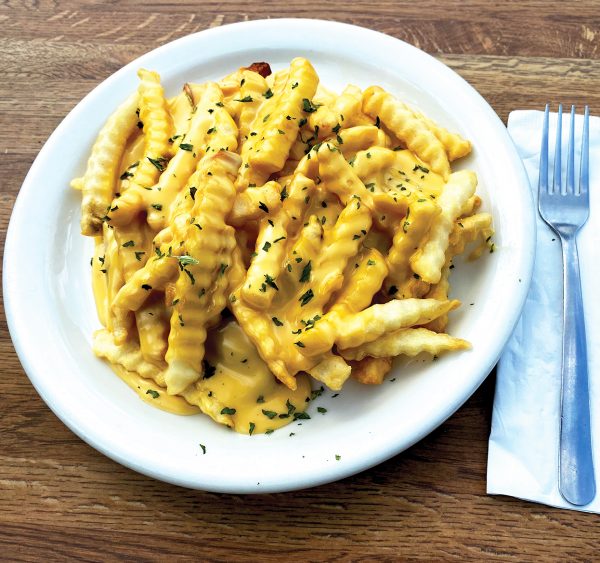 Track Shack        
233 East Laurel
(217) 522-0444
HOURS: Monday-Wednesday 11am-3pm, Thursday and Friday 11am-9pm
Gorgonzola 'n' Ham Pony
A generous portion of ham on toast, covered with fries then smothered with Joe's special (blue cheese) gorgonzola cheese sauce. Upgrade to a hamburger or turkey for an additional $1.50.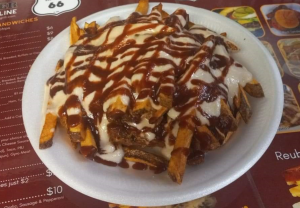 Weebles Bar & Grill    
4136 N. Peoria Road
217-528-3337
Serving hours: Monday-Thursday 11am-3pm and 5-9pm, Friday-Sunday 11am -9pm
Pulled Pork Pony Shoe
Smoked pulled pork, topped with fries and smothered in our Monterey Jack cheese sauce, then drizzled with our homemade barbecue sauce.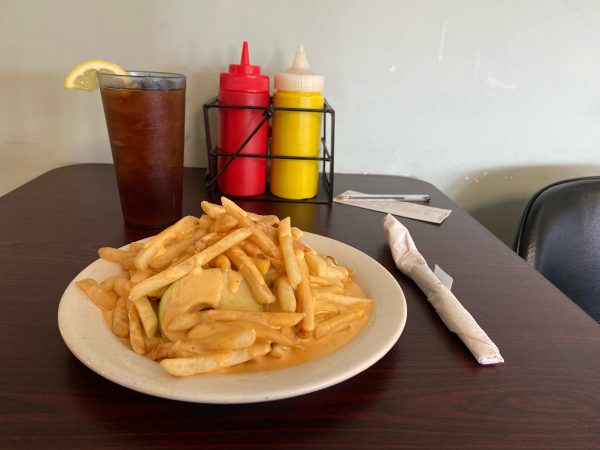 Silver Sevens Gaming Pub & Parlor    
3217 Lake Plaza Drive
217-585-0460
Kitchen hours: Sunday-Thursday 11am-9pm, Friday -Saturday 11am-11pm
Fondue Shoe
A new twist on an old classic. Fresh French bread and two hamburger patties topped with a juicy apple slice, then French fries before smothering it in our brand new beer cheese sauce.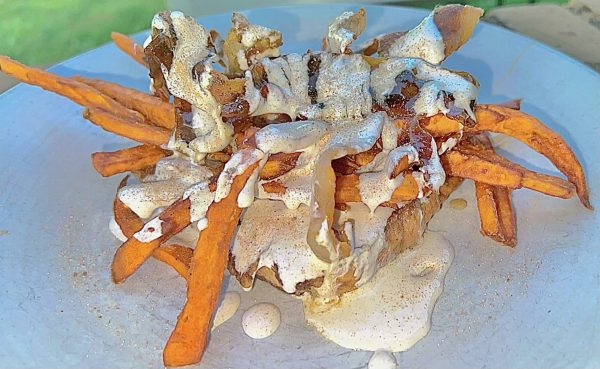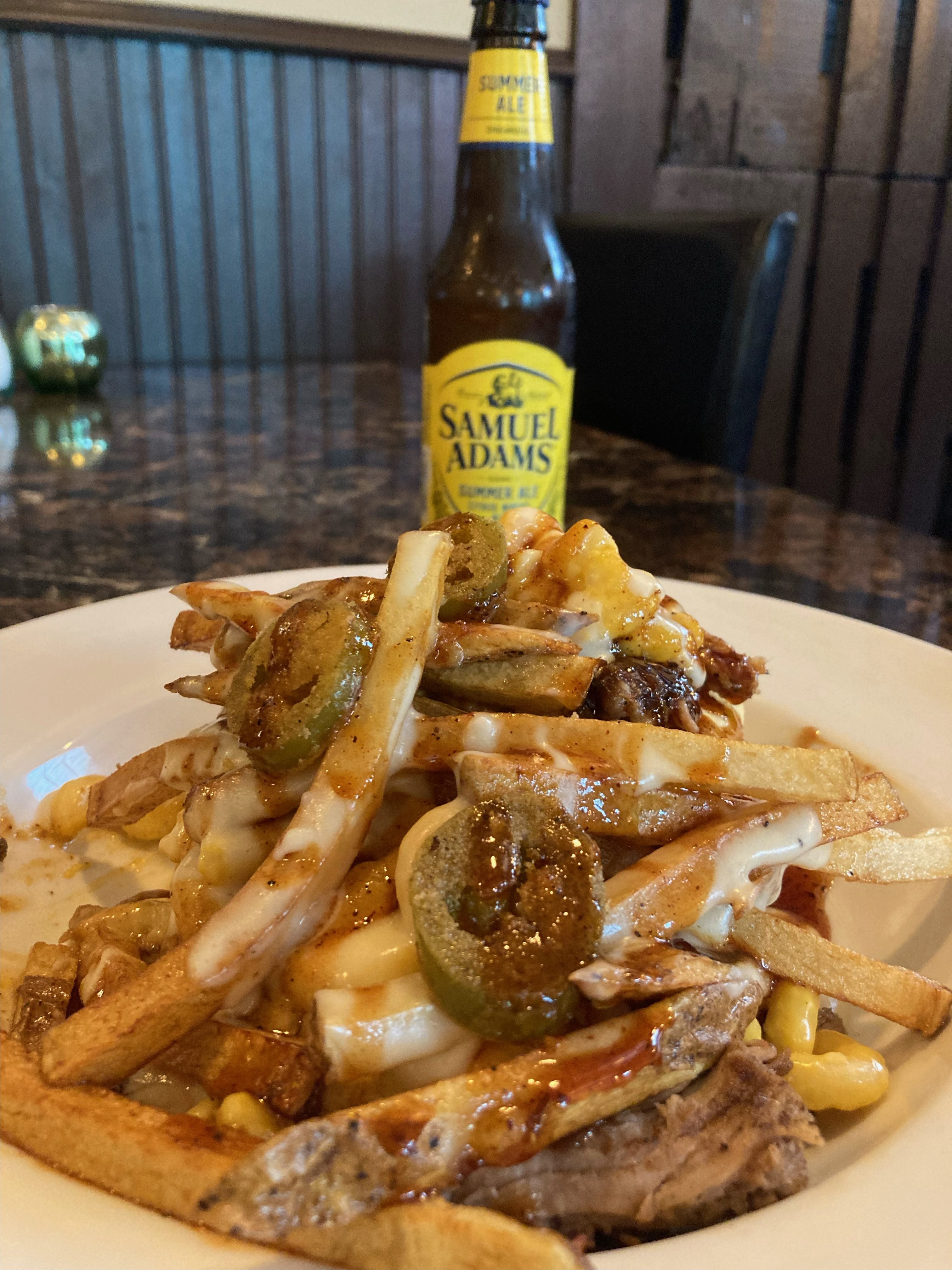 Springfield Carriage Co.      
724 E Edwards
Springfield, Illinois
217-572-1457
HOURS: Sunday-Monday 8am-2pm, Tuesday-Thursday 8am-8pm, Friday-Saturday 8am-9pm
The Fluffy Shoe
French toast topped with our sweet potato fries and candied bacon, and drizzled with our homemade marshmallow fluff sauce.
The Caitie Girl
The Caitie Girl is in honor of and inspired by the late Caitie Girls restaurant. Layered with jalapeño-honey-cheddar cornbread, smoked pulled pork, creamy macaroni and cheese and signature barbecue sauce. Topped with fried jalapeños.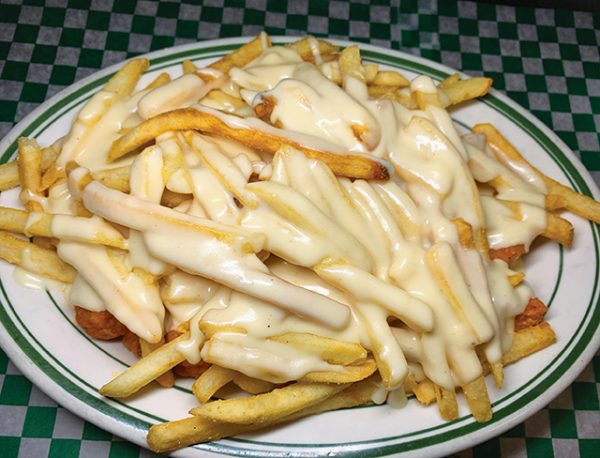 The Barrel Head    
1577 W. Wabash Ave.
217-787-2102
Serving hours: Open for lunch! Mon-Fri 11am-2pm and 4pm-9pm; Sat and Sun 11am-10pm
Dine-in, carry out or walk-up window.
The Classic Shoe
Seasoned ground beef patty cooked to perfection, topped with our golden French fries and house-made cheese sauce.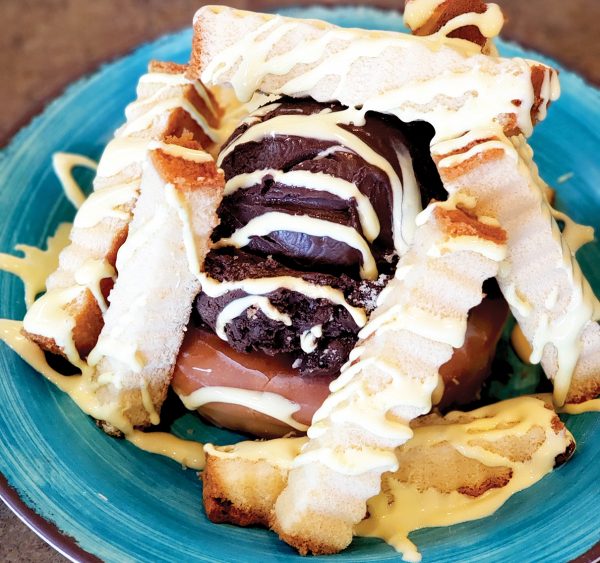 Scoop du Jour  
95 Plummer Blvd., Chatham
217-697-8327
HOURS: Mon-Sat 7am-10pm, Sun 12pm-10pm
Ice Cream Horseshoe
Starts with a Scoop Du Jour glazed donut topped with the ice cream of your choice, cake "fries," marshmallow "cheese sauce" and whip.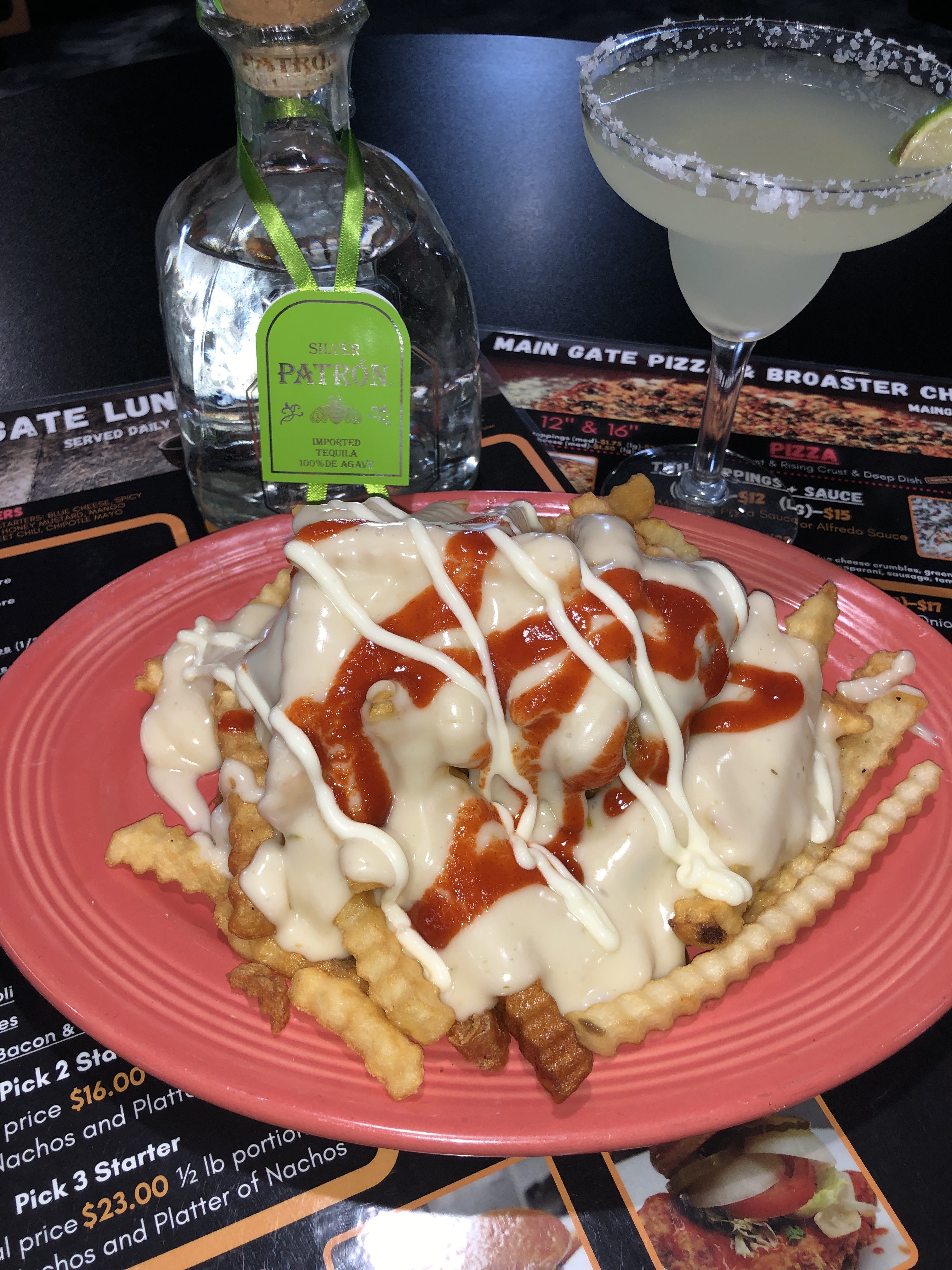 Main Gate Bar & Grill    
2143 N. 11th St. (across from Illinois State Fair main gate)
217-528-8940
HOURS: Open daily. 11am-Late Night
Chimichanga Pony Shoe
Flour tortilla stuffed with seasoned ground beef, cheddar jack cheese and onion, fried to a golden brown, then topped with our seasoned fries and our signature cheese sauce with sour cream and salsa. Make it a horseshoe for just $3 more. Add a Patron margarita, served on the rocks for $7